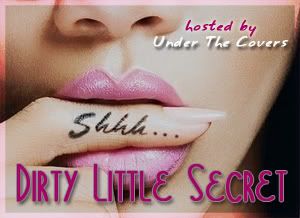 Dirty Little Secret
is a weekly meme hosted by
Under the Covers
. Every Thursday we get to know other bloggers and readers more intimately by asking them a question hoping to reveal their dirty little secrets.
If you had 600 million dollars to spend,
what would be the first thing you bought?
A drink probably. lol. I'd be so shocked I wouldn't know what to begin with myself. After the shock I'd of course start thinking what I would do with the money. One thing I know for sure is to buy a apartment at the belgian coast here for my dad because he's dreamed about that for ages. And also a new house for my mom probably. And spoil my little brother soooo much more than I already do.
Uhh. It would be cool to own a library too. 😀